Because our clients operate in a highly-complex tax, regulatory and financial environment, they need highly-skilled professional advisers to implement their corporate structures in an efficient and pragmatic manner.
ATOZ provides Corporate Implementation services for structures involving Luxembourg entities and renders a wide range of other related services covering the whole lifecycle of our clients' businesses. Our dedicated and specialised team of corporate and asset management lawyers works hand in hand with our tax experts in order to provide seamless, fully integrated and hands-on deliverables.
Thanks to our unique positioning and proven methodology, we pride ourselves in delivering comprehensive coordination services and turn-key solutions to our clients, with valuable input in project management, ensuring fast closings and robust structures.
ATOZ professionals have extensive experience in the setting-up of Luxembourg platforms, groups of companies and alternative investment funds for major players, and in the handling of large and cross-border transactions, such as leverage buy-outs, mergers and acquisitions, financings and re-financings.
Examples of the services we provide include:
Design, implementation and supervision of comprehensive and detailed legal step plans

Establishment of Luxembourg entities of any type, including the tailoring of specific financial rights, corporate governance rules and transfer provisions, and the drafting of related articles, limited partnership agreements and joint-venture agreements

Implementation of Luxembourg alternative investment funds (AIFs), AIF managers (AIFMs), specialised investment funds (SIFs), investment companies in risk capital (SICARs), and private wealth management companies (SPFs)

Structuring of promoted and carried interest, management equity and incentive plans

Implementation of Luxembourg securitisation vehicles and structuring of securitisation transactions

Structuring of intragroup financing, and implementation or review of security packages

Lead and implementation of local and cross-border transactions such as acquisitions and sales, mergers and demergers, migrations to and from Luxembourg, dissolutions and liquidations of Luxembourg entities

Coordination with the Luxembourg authorities

Regulatory watch
CONTACT US
Jeremie Schaeffer
Partner - Head of Corporate Implementation
jeremie.schaeffer@atoz.lu
 

Nicolas Cuisset
Partner
nicolas.cuisset@atoz.lu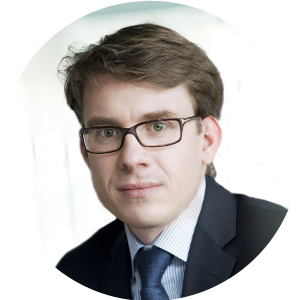 Gael Toutain
Partner
gael.toutain@atoz.lu