Image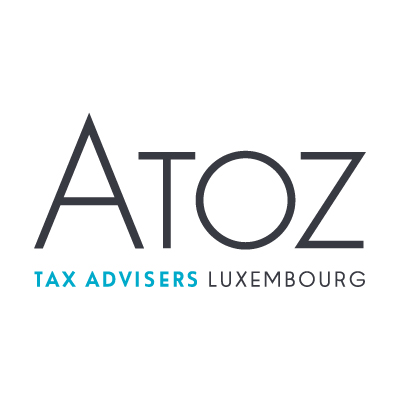 ATOZ announces brand refresh for 2019
14 May 2019
ATOZ Tax Advisers is pleased to unveil a brand refresh for 2019. The updated look, which was designed by Luxembourg communication agency Takaneo, includes a reimagined logo and fresh corporate identity reflecting the firm's values and steadfast commitment to high-quality client service for over 15 years.
Keith O'Donnell, ATOZ Managing Partner, explained, "The bold blue of the new logo and graphics represents the trust that our clients place in us to deliver peace of mind for their business. With this colour we also wanted to highlight our sense of loyalty to our client base, many of which have been with us since the very beginning of our firm in 2004."
Combining elements which reflect a unique industry where a delicate balance of precision and flexibility are essential for success, the new design also features striking architectural and landscape imagery to visually represent these contrasting ideas.
Fatah Boudjelida, ATOZ Managing Partner – Operations, continued, "Our look has changed, but who we are has not. Our clients can expect the same consistent and practical advice from our team of experts as always. We have simply updated our corporate identity to bring our image in line with the established and well-known firm we have become over the past 15 years."
Following the December 2018 launch of ATOZ Services, the specialised corporate services firm within the ATOZ Group, all entities are now operating under a streamlined identity, increasing and consolidating brand visibility and recognition on the local and international market.
ENDS
Notes to editors:
ATOZ Tax Advisers, founded in 2004, is a high-end independent advisory firm based in Luxembourg offering a comprehensive and integrated range of tax, asset management and corporate services. We advise on and deliver solutions for sophisticated local and global professional clients. With over 150 highly skilled professionals, our team has in depth experience of serving very demanding businesses and institutional clients in need of tailor made advice. ATOZ is the Luxembourg member of the Taxand network which provides high quality, integrated tax advice worldwide. Taxand professionals - more than 400 tax partners and over 2,000 tax advisers in 50 countries - grasp both the fine points of tax and the broader strategic implications, helping you mitigate risk, manage your tax burden and drive the performance of your business. 
Press Contact: Chantal Englert, Senior Officer – Marketing Coordinator +352 26 940 916 | chantal.englert@atoz.lu