Today's global and domestic businesses constantly face indirect tax issues arising in the fields of value added tax (VAT), registration duties, insurance premium tax, excise and customs duties.
Indirect taxes need to be intensely scrutinised in order to continuously manage risks as well as promptly seize and develop major opportunities.
European VAT in particular has become an unavoidable area of taxation over the years. Local as well as EU legislations, regulations and case-law make VAT a constantly evolving environment which requires specialised tax knowledge coupled with practical expertise and experience.
Inadequate focus may lead to additional operating costs, such as VAT leakage, negative cash-flow impacts, penalties, compliance failures, which may have a material impact on profitability.
Taking industry and business specifics into consideration, our specialised practice delivers customised solutions and implements tax planning in close co-operation with experts of other areas of taxation and legal advisers.
Our experience in serving local and international clients combined with our knowledge of specific industries allow us to provide world-class Indirect Tax services to demanding professionals of the following sectors:
Private equity and venture capital
Investment fund and asset management
Banking and insurance
Holding and financing companies
Real estate
Aviation
Technology, Media & Telecommunications
Commercial and industrial groups
Our Indirect Tax Services include:
Specialised assistance, advice and guidance on isolated transactions as well as on major operations, such as complex cross-border restructurings or acquisitions
Indirect tax reviews and planning
Follow-up of any planning implemented
Liaison with Luxembourg and foreign Tax Authorities
Assistance in the preparation and filing of registration documents
Preparation and filing of VAT returns
Assistance and support during audits by the Luxembourg Tax Authorities
Assistance concerning foreign refunds
Tailored staff training
Due diligence
CONTACT US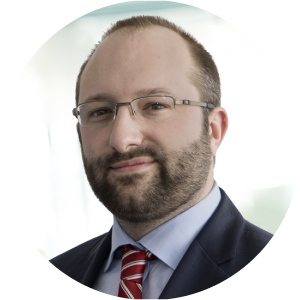 Thibaut Boulange
Partner - Head of Indirect Tax
thibaut.boulange@atoz.lu